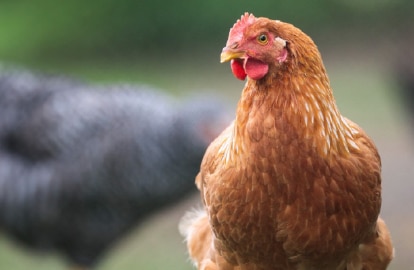 Chicken Well-Being Statement
At Southeastern Grocers, we believe in respecting the animals we rely on. Our mission is to provide consistent, high-quality chicken that was raised with the highest animal welfare standards.

All SE Grocers Naturally Better chicken is American Humane Certified and audited by a third-party. These standards were developed by a Scientific Advisory Committee and evolve as science becomes available. Some current welfare standards include:
Maximum stocking density of seven pounds per square foot.
There must be a written Animal Health Plan derived by a poultry veterinarian.
There must be a Comprehensive Nutritional Plan developed by a poultry nutritionist.
A minimum four hours of darkness per day and a minimum light level of 10 lux.
All birds must be properly processed prior to end-of-life.
There is no specific breed. However, birds must meet criteria for low levels of lameness and high levels of livability.
Naturally Better chickens are fed a pesticide-free, vegetarian diet, without the use of antibiotics, steroids, growth stimulants or hormones. They're also raised in a cage-free, low-stress environment.

We will continue to partner with suppliers that champion humane chicken welfare standards and ensure compliance via third-party auditing.