What is Southeastern Grocers?
Southeastern Grocers, Inc. (SEG), parent company and home of Fresco y Más, Harveys Supermarket and Winn-Dixie grocery stores, is one of the largest conventional supermarket companies in the U.S. SEG grocery stores, liquor stores and in-store pharmacies serve communities throughout the five southeastern states of Alabama, Florida, Georgia, Louisiana and Mississippi. Fresco y Más, Harveys Supermarket and Winn-Dixie are well-known and well-respected regional brands with deep heritages, strong neighborhood ties, proud histories of giving back, talented and caring associates and strong commitments to providing the best possible quality and value to customers. For more information, visit www.winndixie.com, www.harveyssupermarkets.com and www.frescoymas.com.
Stronger Together. Winning Together.
If you are looking to join a wonderful team that cares passionately about serving our communities, then we are here for you! Become an SEGer and help us continue providing a shopping experience our customers can always count on by applying here. Winn-Dixie, Harveys Supermarket, and Fresco y Más grocery stores are looking to expeditiously hire individuals who have been affected by restricted working hours and layoffs.

Learn more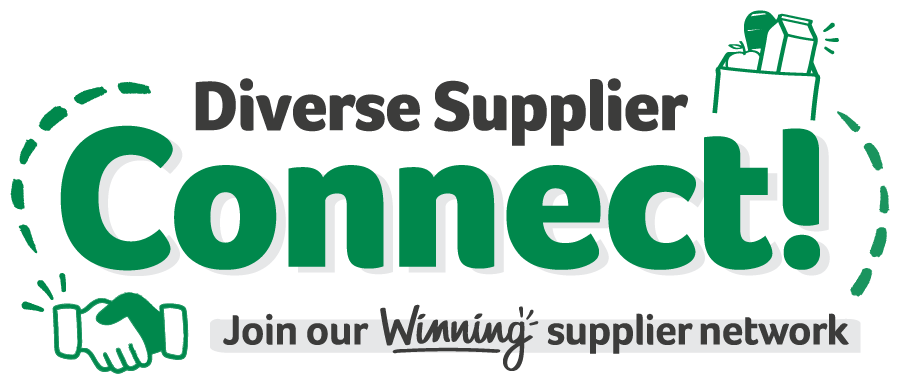 Earlier this year, we held our first local supplier connect expo, and to continue connecting with suppliers, we are excited to announce our first Diverse Supplier Connect Expo of 2022! The objective of this event is to support our commitment to creating a culture of belonging, inclusion and diversity by giving diverse suppliers the opportunity to showcase their products for a chance to be featured on Fresco y Más, Harveys Supermarket and Winn-Dixie store shelves.
We are currently accepting applications from interested diverse suppliers with products ready for retail to participate in our Diverse Supplier Expo in July 2022. We invite diverse suppliers owned by people who are Women, Black, Hispanic, Asian, Native American, LGBTQ+, veterans and living with disabilities to apply to participate in our expo.
Application deadline has passed.
Thank you applicants!