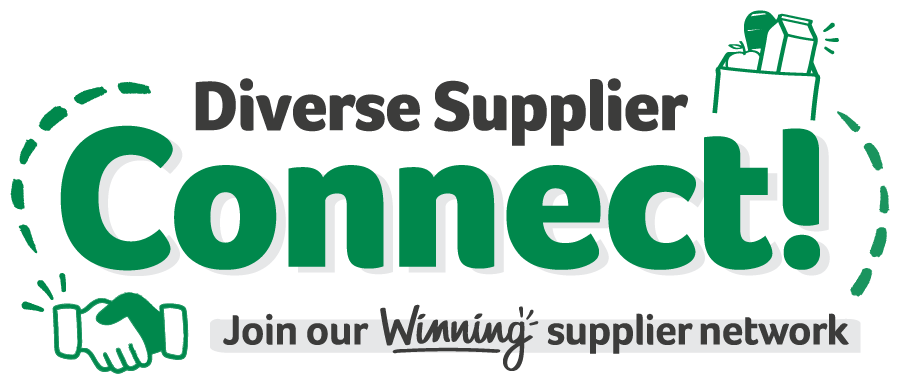 Earlier this year, we held our first local supplier connect expo, and to continue connecting with suppliers, we are excited to announce our first Diverse Supplier Connect Expo of 2022! The objective of this event is to support our commitment to creating a culture of belonging, inclusion and diversity by giving diverse suppliers the opportunity to showcase their products for a chance to be featured on Fresco y Más, Harveys Supermarket and Winn-Dixie store shelves.
We are currently accepting applications from interested diverse suppliers with products ready for retail to participate in our Diverse Supplier Expo in July 2022. We invite diverse suppliers owned by people who are Women, Black, Hispanic, Asian, Native American, LGBTQ+, veterans and living with disabilities to apply to participate in our expo.
Application deadline has passed.
Thank you applicants!