About Us
Southeastern Grocers LLC, parent company and home of BI-LO, Harveys and Winn-Dixie grocery stores, is the fifth-largest conventional supermarket chain in the U.S. and the second-largest conventional supermarket in the southeast based on store count.
The company employs nearly 66,000 associates who serve customers in 739​ grocery stores, 148 liquor stores and 372 in-store pharmacies throughout the seven southeastern states of Alabama, Florida, Georgia, Louisiana, Mississippi, North Carolina, and South Carolina.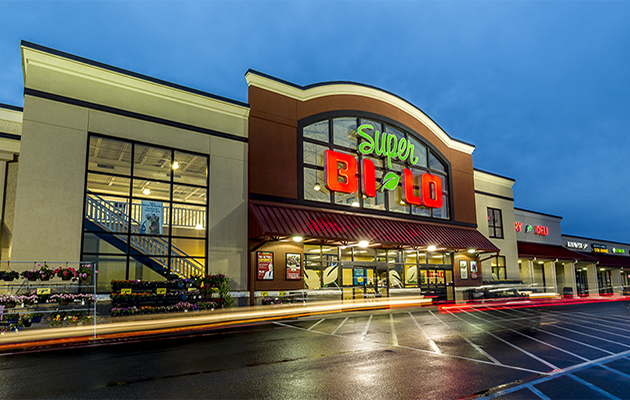 OUR HISTORY
Harveys
In 1924, Iris Johnson Harvey, the wife of a young railroad section foreman J.M. Harvey, began supplementing the family income by selling groceries out of their home. Once the business expanded, the Harveys family moved the business from their home and opened their first grocery store in Tifton, Ga. Throughout the next 90 years, Harveys expanded to 73 stores throughout North Florida, Georgia and South Carolina. In May 2013, Harveys was sold along with sister supermarket chains Sweetbay and Reid's to BI-LO, LLC.
Winn-Dixie
The origin of Winn-Dixie dates back to 1925 when W.M. Davis founded Miami, Fla.-based Table Supply Stores. In 1939, the Davis family purchased a controlling share of Winn & Lovett, based in Jacksonville, Fla. Finally, in 1955, Winn & Lovett merged with Greenville, South Carolina-based Dixie-Home Stores, thus creating the Winn-Dixie banner.
BI-LO
In 1961, Frank Outlaw, a former Winn-Dixie executive, bought four Greenville, S.C. grocery stores from the chain Wrenn and Syracuse, to create the Wrenn & Outlaw chain. In 1963, the chain was renamed BI-LO.
Fresco y Más
In June 2016, Southeastern Grocers, unveiled the company's new store banner with the grand opening of Fresco y Más. Five more Fresco y Mas stores were added to the banner in December 2016. The new stores, located in the heart of south Florida, are tailored to provide the products and services that meet the needs of the local community, while continuing to offer great value, stunning quality food and service with personality.
Southeastern Grocers
In 2012, BI-LO merged with Winn-Dixie, and the parent company Bi-Lo Holdings was formed. In 2013, Bi-Lo Holdings acquired 72 Sweetbay stores, plus leases for 10 prior Sweetbay locations, 72 Harveys stores and 11 Reid's stores, totaling 165 stores from Delhaize Group. In 2014, conversions for the formerly owned Delhaize stores to Bi-Lo Holdings ownership were completed. Reids banner stores were converted to BI-LOs, Sweetbay banner stores were converted to Winn-Dixies and Bi-Lo Holdings retained the Harveys banner.

In 2015, Bi-Lo Holdings was officially renamed Southeastern Grocers.